Approaching Lisbon airport


jet by 0000ff (07.03.2019, 22:37)



Existing without the answers to the difficulties you've sorted out through this guide is a critical case, as well as the kind which could have badly affected my entire career if I had not discovered your website. survival island evo 2 cheat | Free Open-World Survival Game




danielledun43n, January 29, 2020 4:03:53 AM CET





What a cloudy sky for this background! refrigerator repair




casseverhart13, February 7, 2020 10:39:28 AM CET





I'm definitely going to bookmark your blog, I just love your post, thanks for such a nice sharing..Hope to get some info on your blog in future. window tinting




joshuaprice153, February 11, 2020 8:22:32 AM CET





thanks for sharingremovals service Oxford
Slough removals
Telford removals




JackyJackson, February 16, 2020 5:21:37 PM CET





Ich dachte ja zunächst Diesel Kondensstreifen, aber das ist ein Kondens-Loch-Streifen - weiss jemand wie sowas funktioniert?
Bang Na - Bangkok - 13 November 2011 - 14:48


jet by horstkiechle (14.11.2011, 02:59)



sowas wie ne wirbelschleppe beim durchflug durch ein wolkenfeld, vielleicht?

jet, wo? ick seh nur contrails (mehr oder weniger ...)


0000ff, November 14, 2011 8:39:30 PM CET



Wirbelschleppe könnte passen: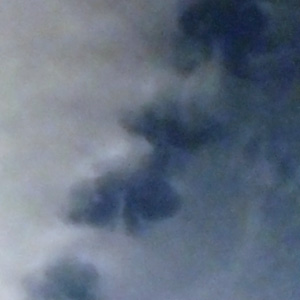 horstkiechle, November 15, 2011 1:29:11 AM CET
Nun, ja, bei contrails ist das Ausgestossene weiss - hier sieht man den blauen Himmel durch Löcher in der Wolke ... war neu für mich.
horstkiechle, November 15, 2011 1:38:12 AM CET
hr.gross, November 15, 2011 7:19:10 PM CET
Sie meinen Star Trek hat Bangkok besucht?
Ja, passt - danke!
horstkiechle, November 16, 2011 1:09:52 AM CET

Duisburg, Samstag Nachmittag


jet by ralf-ulrich (07.11.2011, 11:11)

Berlin, 25.10.2010 17:39
.
Leider wieder mit


jet by hr.fuenfprozentfrau (25.04.2010, 18:42)



sehr futuristisch
;-)


wilhei, April 25, 2010 8:08:48 PM CEST



Oh ja, die paar Tage unbefleckten Himmel haben wir auch genossen.


hr.gross, April 25, 2010 10:28:18 PM CEST



ich mag ja kondensstreifen ... so ganz unreflektiert als erscheinung.


0000ff, April 26, 2010 3:12:13 PM CEST



Taken in summer 07 on the River Clyde in Scotland.


clouds by refresheduk (02.08.2008, 23:04)



looks danegrous! :)


Chronistin, August 13, 2008 7:16:18 PM CEST